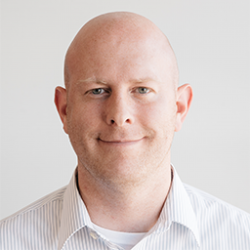 I am a software professional living in the suburbs of Chicago, IL with my wife, two kids, and dog.
I work hard to improve my skills in the spirit of software craftsmanship. I'm a constant learner and am always looking for new technologies to improve my software quality. I am a full-stack JavaScript developer who loves working with Node.js & JavaScript. I also have experience with ops and enjoy using AWS, Docker, PostgreSQL, and any other tools to keep infrastructures happy and healthy.
In what now feels like a past life, I was a system administrator. I have experience working with large, international Windows networks installing, upgrading, and maintaining services such as Active Directory, IIS, Exchange, and SQL Server. Then I was a .NET developer mainly working with C# and ASP.NET MVC for a few years.
I'm on Twitter, Github, LinkedIn, StackOverflow and known as JoeDoyle23 generally around the internet. If you would like to follow my blog you can subscribe via RSS as well.
Where I Work
I work at Fictiv as the Staff Software Engineer where I work with on the architecture of our backend systems and infrastructure. This blog, its content, and opinions are my own and do not necessarily reflect those of my employer.